Fabric & Creative Sewing Product Distributors
Face Masks and Associated Products

Disposable face masks
Face masks are an important part of the battle against Covid-19. Their use in crowded areas such as shopping areas and public transport is a sensible and in somes cases mandatory step in preventing the spread of infection.
As a distributor of non-woven products we are able to offer these masks which are ideal for when your shop re-opens as either a point of sale product or complimentary product.
Use of a face mask does not provide protection against Covid-19, but may help to minimise the risk of spreading the virus to other people in some cases. Face masks are not a replacement for social distancing and hand washing. Use only once.
Products to produce face coverings
With a high thread count of 130 x 80 threads per inch and the reassurance of OEKO-TEX certification, Art Gallery Fabrics is a great choice for making non-medical grade facemasks.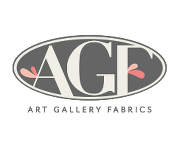 Elastic and Extras

Whether it's elastic or accessories for making masks we have it covered.
'Protect Me' Anti-Microbial Fabric By Albstoffe

Protect yourself and others from infection with the new Albstoffe SHIELD JERSEY! This jersey material is no ordinary fabric, it is made from special fibres which have an antimicrobial effect that prevents the spread of bacteria. This makes the fabric ideal for producing face masks.

What does antimicrobial mean?
Antimicrobial means the growth of microorganisms is inhibited, in this case bacteria. This reduces the breeding ground for viruses, however, the Trevira Bioactive fibres are not effective against viruses. Normally it is used for doctors and in hospital clothing.

consists of 93% antimicrobial high-tech Trevira Bioactive fibres and 7% elastane

stretchy, breathable and hard-wearing material

temperature regulating and skin friendly

Oeko-Tex Standard 100

reusable unlimited times